You are here:
Home
/
Contact Us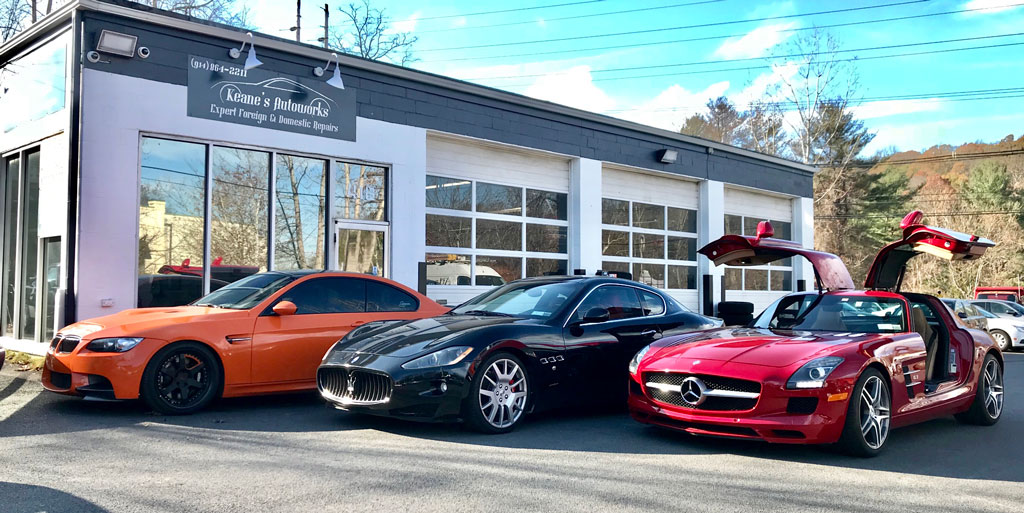 Come Visit The Shop
Phone: (914) 864-2211
Fax: (914) 864-2213
Address: 418 Adams St, Bedford Hills, NY 10507
Email: [email protected]
Here's What Our Customers Think:
After having car trouble (SUV) and being told that I need a new engine that would cost me $10,000+ on my car, I took it to Keane's for a second opinion that saved me $8,000. All of the repair guys are knowledgeable and pleasant and answer all your questions truthfully. I will only take my cars to them as they are honest, their prices are reasonable, and more importantly they have mechanics that are knowledgeable and tell the truth. I would recommend them to everyone.
Ever since I had work done on my car at Keane's Autoworks, I've never taken it anywhere else. I'm always confident that the work on my car here is done with 100% care. I have always been satisfied with their work. Any repairs on my vehicles go straight to Keane's. Their work is not only amazing, but their customer service is out of this world! 5 stars!!!!
Best mechanic in this area by far. I have on multiple occasions got egregiously over priced quotes from Mechanics in Pound Ridge and Bedford and then brought my car to Mike at Keane's and saved hundreds. The guys there are knowledgeable and are willing to explain everything to you in a way that isn't cryptic or condescending like some mechanics. Highly recommend this place - small town business and service to the core.
Reliable
Service
Our shops are equipped with dealership certified tools to service and repair all foreign or domestic vehicles. No matter what you're driving, we've repaired it.
Experienced
Technicians
Our friendly and helpful ASE Certified Technicians are quick to diagnose and repair any issues your car is having to make sure you're always safe on the road.
Affordable
Repairs
We don't have a showroom full of cars to sell to meet our bottom line. Less overhead for us means that you save on your maintenance and repair bills.