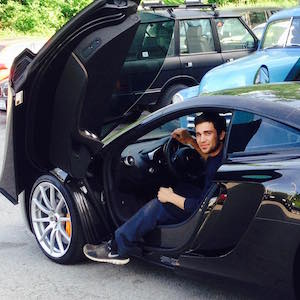 I started Keane's with a simple goal in mind – to offer my friends and neighbors high-quality service and repair without the up-selling, complicated explanations and excessive bills that come with the dealership service experience. – Mike Keane, Owner
Keane's Autoworks was started in 2011 by Mike Keane, a lifetime South Salem resident and lover of all things "horsepower". From an early age he enjoyed being under the hood, and after years of experience working under local mechanics while attending high school and college, Mike opened his first location on Adams Street in Bedford Hills. Following the success of the Bedford Hills shop, Keane's expanded into Ridgefield, CT opening a second location on Route 7, just minutes outside the town center. As Keane's has grown, so has our reputation for producing excellent quality work and treating people more like a client than a one-time customer.
An Honest Shop
There's a lot of distrust in the car repair industry. The average driver is mostly in the dark when it comes to what actually keeps their car on the road, so most people leave service and repairs in the hands of professionals. But a lot of these "professionals", whether dealer service stations or other independent shops, choose to take advantage of customers' lack of technical knowledge for a higher profit – rather then to build a relationship based on trust and quality work. At Keane's we want to earn your trust. We treat everyone that brings us a car with the same level of respect and professionalism; by answering questions, explaining diagnosis and repairs in easily digestible terms, and skipping the up-selling the industry has become infamous for. Our mission is simple, to be a name in automotive repair that people can trust.
Keane's Gives Back
We strongly believe in giving back to our local communities. Since the opening of our first store, Keane's has been consistent in supporting a number of local organizations and events through sponsorships, memberships or donations – we even participated in an internship program with Horace-Greeley High School. Here are some of the organizations that Keane's has supported:
Katonah Chamber of Commerce
Lewisboro Lions Club
Ridgefield Chamber of Commerce
Bedford Hills Little League
Ridgefield Little League
St. Patrick's Church in Bedford
St. Mary's Church in Katonah
Bedford Hills Police Department
Bedford Hills Fire Department
John Jay High School Sports